Yup'ik is a goblin located in the Broken Valley at the area marked on the map (below). He is part of the quest A Hunting We Shall Go. You must take his staff to Rodney in the Rivertown Barracks for a default reward of 1500 exp and 320 gold, and one choice from random uncommon items.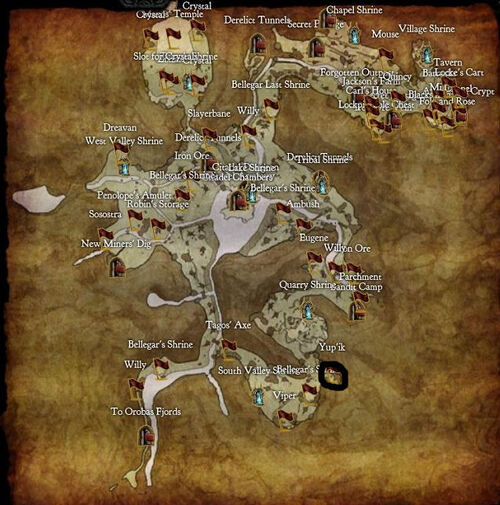 Ad blocker interference detected!
Wikia is a free-to-use site that makes money from advertising. We have a modified experience for viewers using ad blockers

Wikia is not accessible if you've made further modifications. Remove the custom ad blocker rule(s) and the page will load as expected.